Description
FXT Compression Socks combine superior support with enhanced comfort for the pain management of Plantar Fasciitis, heel spurs and arch pain.
All-in-one design suitable for everyday and active wear.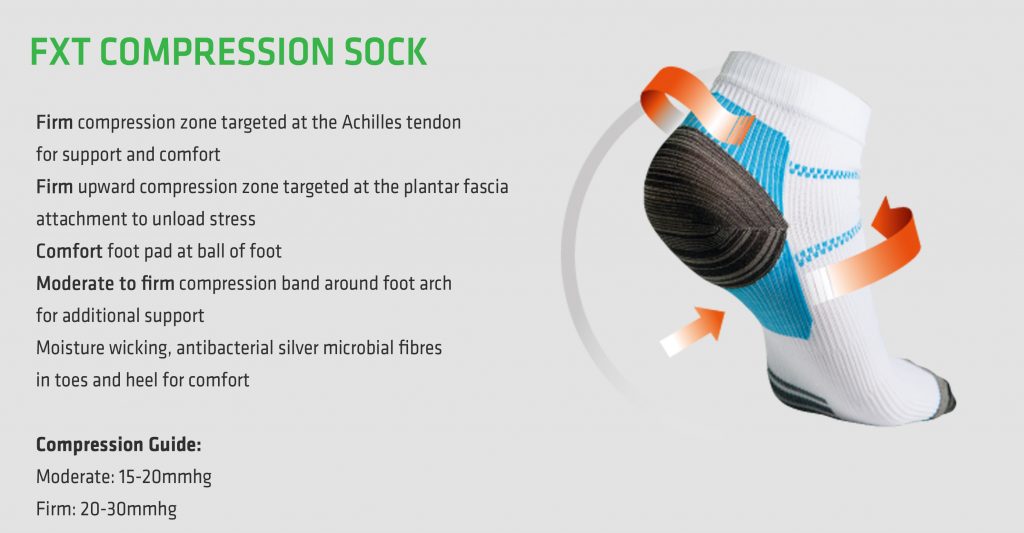 INSTRUCTIONS
FXT Compression Socks are designed for a tight fit. Apply the product so that the blue compression zones are positioned to provide upward support to arch and the Plantar Fascia tissue (under heel where pain usually occurs) and compression for the Achilles Tendon.
WARNING
If you have arterial circulation problems, or if pain persists please consult your medical professional.
MATERIAL
75% Nylon,
25% Spandex, (Latex Free).