Description
The plantar fascia extensor has a semi-rigid strap that pulls the toes upwards and the foot into a slight dorsi-flexion position. The combination of the thermal properties to reduce inflammation and the stretching of the plantar fascia while sleeping may aid in the recovery of plantar fasciitis.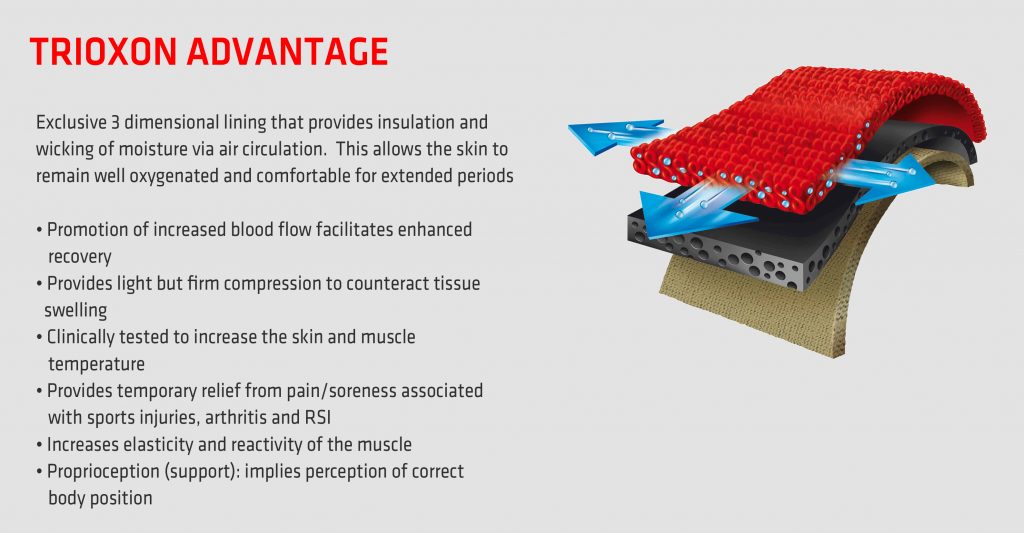 INSTRUCTIONS
Position the foot inside the sock section of the product; place the strap from the toe part through the buckle and back onto itself, lock the wrap portion to the fastener attachment over the top of the elastic strap.
WARNING
Do not wear within the first 72 hours following an acute injury. This product contains a synthetic fibre, which may cause allergic reactions. Should an irritation or rash develop, discontinue use and seek medical advice. If pain persists, discontinue use and consult your medical professional
MATERIAL
Outer lining: Nylon
Mid layer: Rubber foam
Inner lining: Polyester
(Does not contain latex).
Thermoskin is comprised of:
• 56.93% Neoprene
• 9.07% Nylon
• 34% Polyester