Anatomically designed and with no seams, Thermoskin Elastic supports will comfortably contour to the shape of your knee. It provides even compression and support to weakened and injured knees.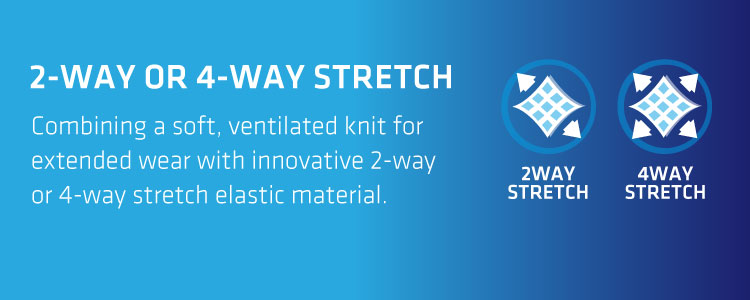 2-way or 4-way stretch
Thermoskin Elastic Supports are manufactured using the latest compression hosiery technology. Combining a soft, ventilated knit for extended wear with innovative 2-way or 4-way stretch elastic material. Thermoskin Elastic supports contour to the shape of the affected area to provide even compression to reduce swelling and support for injured muscles and joints.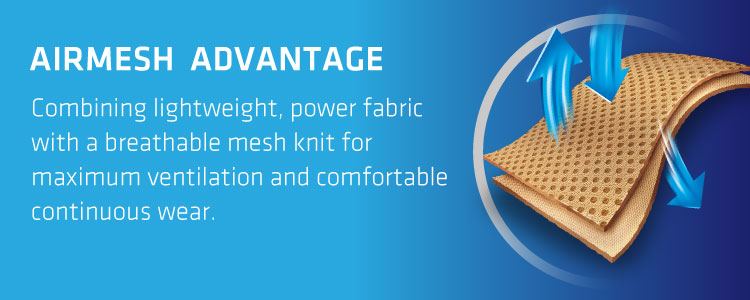 Airmesh advantage
Thermoskin Elastic Wrist/Hand Brace and Back Stabilisers are manufactured from the latest ventilated knit material. Airmesh combines lightweight, power fabric with a breathable mesh knit for maximum ventilation and comfortable continuous wear.