Description
Provides effective support to relieve tension and pain for the daytime treatment of Plantar Fasciitis. The support straps provide compression to the plantar fascia attachment at the point of the calcaneus for immediate relief, while the thermal properties help reduce inflammation.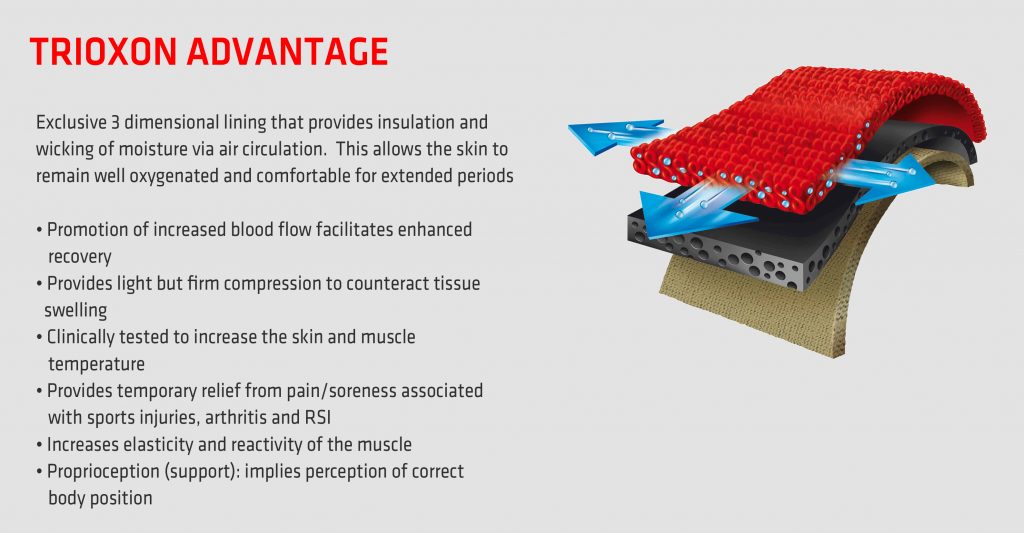 INSTRUCTIONS
Place foot into support with heel into the hole. Fasten the foot strap. It is important that the strap that supports the heel is positioned just in front of the heel. Then fasten the ankle strap. Loop strap through metal clips on each side. Pull the ends of the straps upwards and towards the back, pull them snug until you feel pressure on the underside of the foot where the heel meets the arch. Holding the straps tight, crisscross them around the back of the heel and attach them around the sides and front.
WARNING
Do not wear within the first 72 hours following an acute injury. This product contains a synthetic fibre, which may cause allergic reactions. Should an irritation or rash develop, discontinue use and seek medical advice. If pain persists, discontinue use and consult your medical professional
MATERIAL
Outer lining: Nylon
Mid layer: Rubber foam
Inner lining: Polyester
(Does not contain latex).
Thermoskin is comprised of:
• 56.93% Neoprene
• 9.07% Nylon
• 34% Polyester