Description
Wrap design with fastener closure provides greater patient comfort and the open patella will not aggravate tenderness or bruising that may be present as the kneecap is free from any compression. Has full-length anterior opening, popliteal cut out for comfort and unrestricted knee flexion. Side spirals for additional support.
Available in Larger Sizes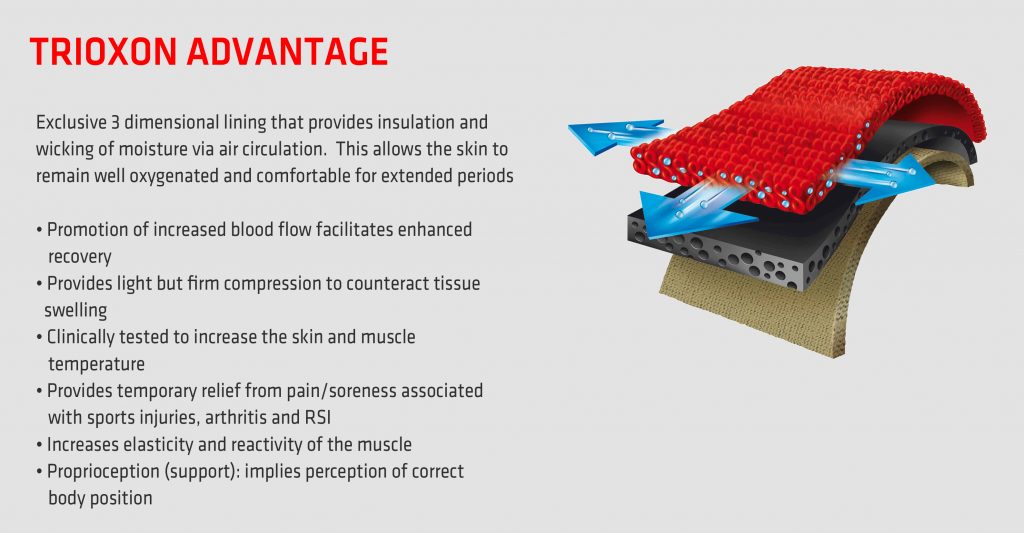 INSTRUCTIONS
Apply the product so that the knee patella opening is sitting comfortably over the patella. Position wraps at the top and bottom. Stabilisers should be positioned adjacent to the knee on either side.
WARNING
Do not wear within the first 72 hours following an acute injury. This product contains a synthetic fibre, which may cause allergic reactions. Should an irritation or rash develop, discontinue use and seek medical advice. If pain persists, discontinue use and consult your medical professional.
MATERIAL
Outer lining: Nylon
Mid layer: Rubber foam
Inner lining: Polyester
(Does not contain latex).
Thermoskin is comprised of:
• 56.93% Neoprene
• 9.07% Nylon
• 34% Polyester