Description
Provides compression, support and warmth for the knee and patella during periods of increased activity. Low profile and ambidextrous wrap design with VR System provides greater adjustability for wearer compliance.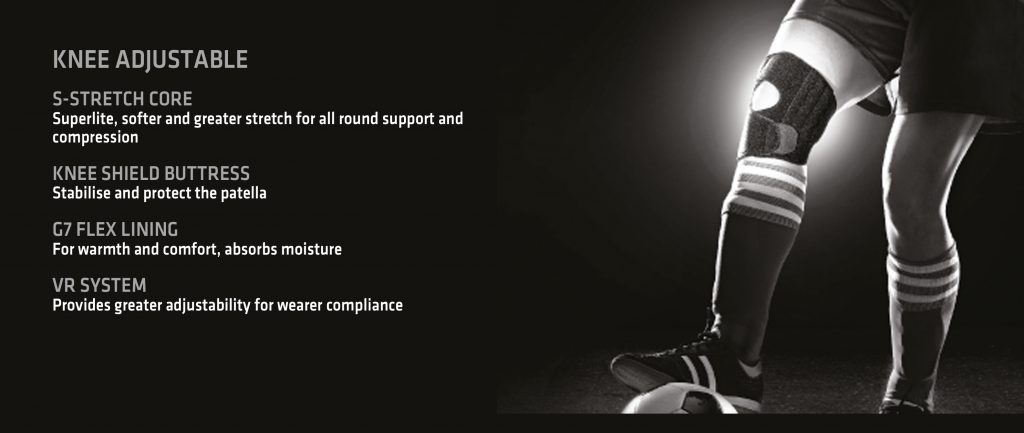 INSTRUCTIONS
Keeping the leg straight, position the support with the patella cut-out over the knee cap and the sew-in label at the top of the product. Wrap the single strap behind the knee and attach, next to the patella cut out. Wrap the lower strap of the two behind the upper calf and attach just below the knee cap and in line with the lower section of the main body of the support. Wrap the upper strap of the two behind the lower hamstring and attach above the knee cap. Re-adjust the tension on the middle single strap accordingly. Re-adjust as required.
WARNING
Do not wear within the first 72 hours following an acute injury. Do not wear whilst sleeping. This product contains a synthetic fibre, which may cause allergic reactions. Should an irritation or rash develop, discontinue use and seek medical advice. If pain persists, discontinue use and consult your medical professional.
MATERIAL
Nylon/Spandex,
Rubber Foam,
Polyester.
(Does not contain Latex).