Description
Anatomically designed, this four-way stretch support combines spandex with advanced hosiery technology to provide protection and support for weak and injured knees without continual bunching. It aids in the reduction of swelling and provides temporary pain relief.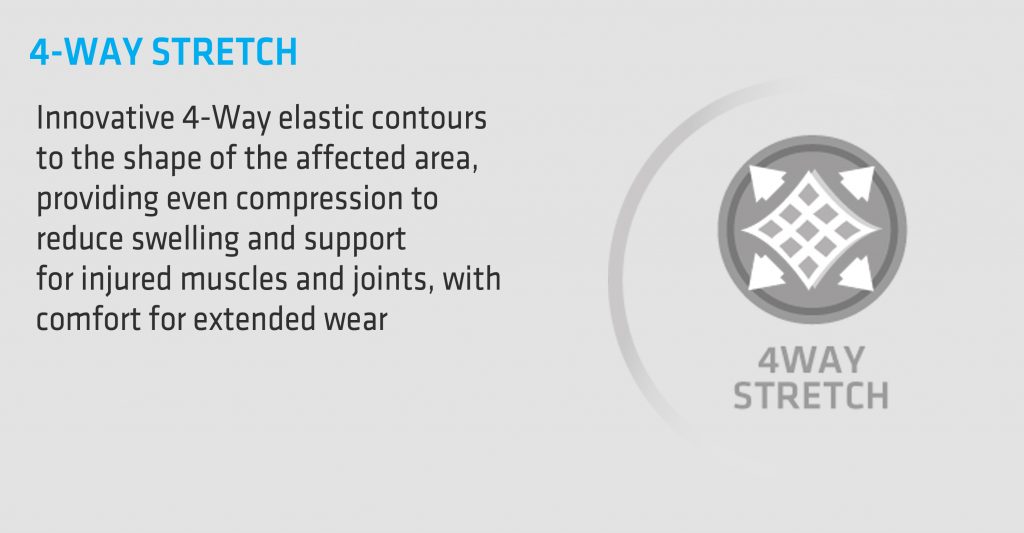 RELATED INJURIES
Compression and support for weak and injured limbs.
INSTRUCTIONS
Slip end of support over foot and slide up and over the knee so that the mid-section of the diamond shaped weave sits directly over the knee patella.
WARNING
This product contains natural rubber latex which may cause allergic reaction. If pain persists, discontinue use and consult your medical professional.
MATERIAL
45% Polyester
35% Rubber
12% Nylon
8% Lycra