Description
Has been designed for the simple and effective treatment of pain associated with patella tendonitis and Osgood Schlatter's. The strap lessens the load on the patella and patella tendon during a range of throwing and jumping activities.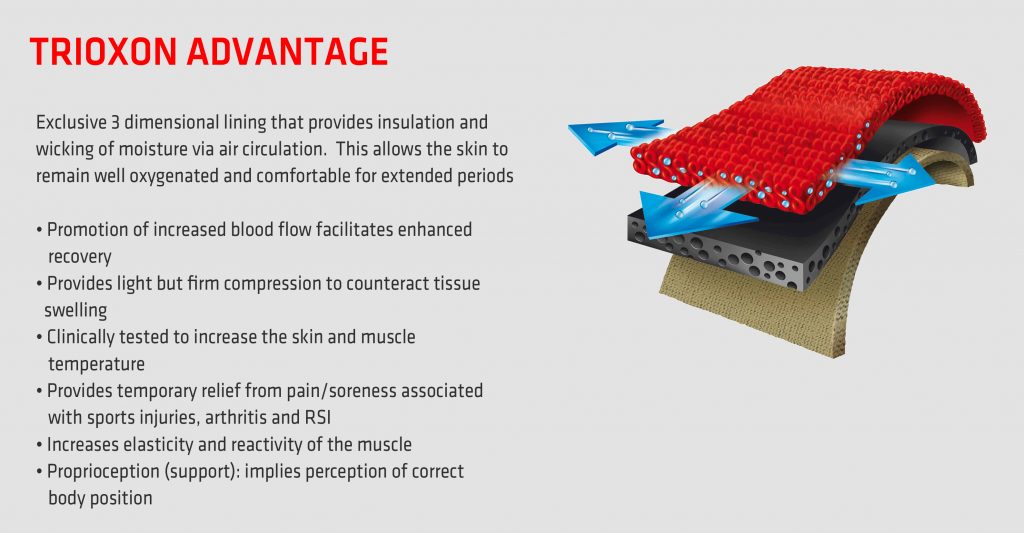 INSTRUCTIONS
Position the tubular part under the kneecap and on the patella tendon, then wrap around the knee and through the buckle and fasten back onto itself.
WARNING
Do not wear within the first 72 hours following an acute injury. This product contains a synthetic fibre, which may cause allergic reactions. Should an irritation or rash develop, discontinue use and seek medical advice. If pain persists, discontinue use and consult your medical professional.
MATERIAL
Outer lining: Nylon
Mid layer: Rubber foam
Inner lining: Polyester
(Does not contain latex).
Thermoskin is comprised of:
• 56.93% Neoprene
• 9.07% Nylon
• 34% Polyester