Description
Provides the Carpometacarpal (CMC) joint support for RSI, arthritic pain and/or instability of the thumb extensors and abductors, support for Ulnar Collateral Ligament (UCL) injuries associated with work and sports and can assist in relieving muscle spasticity for stroke patients.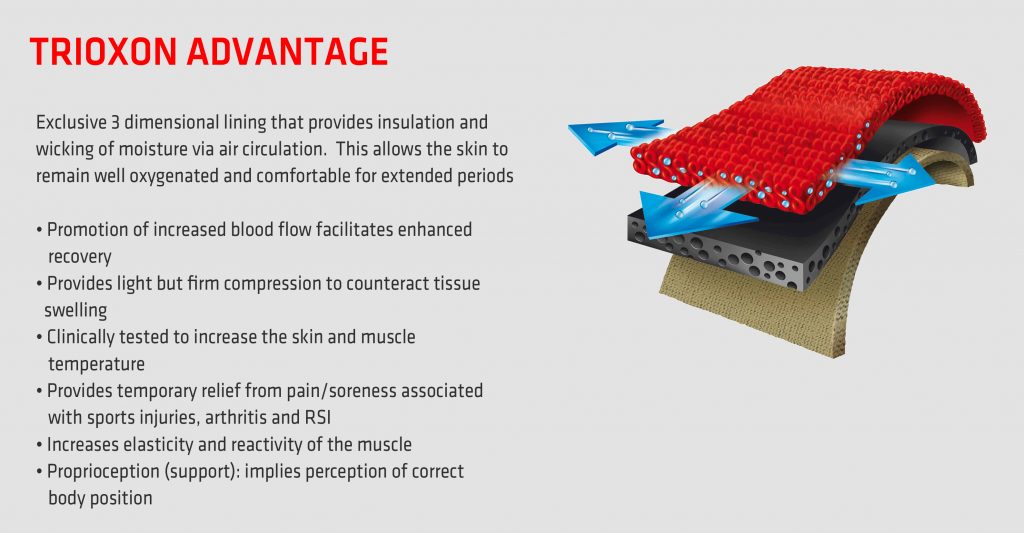 INSTRUCTIONS
STEP 1: Position the thumb inside the device.
STEP 2: Secure the hook and loop wrist fastener comfortably on the top of the wrist / hand.
STEP 3: Align the strap over the dorsal CMC joint and pull the CMC strap firmly to apply supportive tension on the CMC joint and first metacarpal.
STEP 4: Place the strap through the thumb web space, cross over the strap and secure.
WARNING
Do not wear within the first 72 hours following an acute injury. This product contains a synthetic fibre, which may cause allergic reactions. Should an irritation or rash develop, discontinue use and seek medical advice. If pain persists, discontinue use and consult your medical professional.
MATERIAL
Outer lining: Nylon
Mid layer: Rubber foam
Inner lining: Polyester
(Does not contain latex).
Thermoskin is comprised of:
• 56.93% Neoprene
• 9.07% Nylon
• 34% Polyester